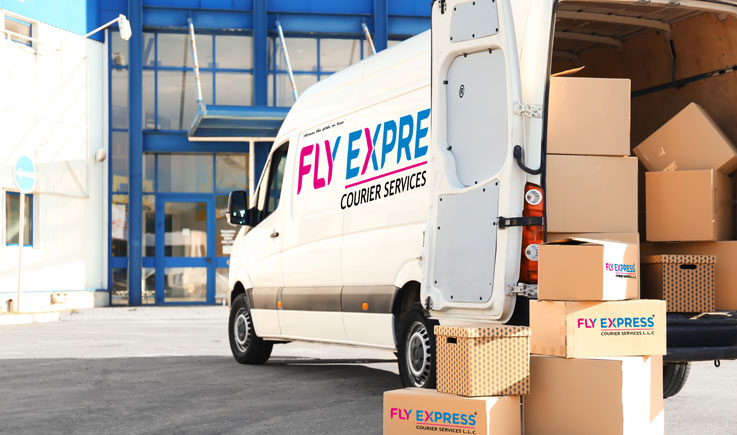 Door To Door Delivery
Are you worried about getting your shipments delivered safe and on time? Put your hassles aside, Fly Express Courier Services can lend you a helping hand in boosting your business and expanding horizons. You can trust us with your cargo. Just give us a call and ensure timely pick-up and delivery at affordable prices. Leverage the benefits of our wide and expansive network and see your business take on new levels. Fly Express is equipped to get all hurdles cleared in a smooth and convenient way so that your shipment never gets delayed.
What sets us apart?
What you get by joining hands with Fly Express:
Fly Express Courier Services has customer convenience as its core business philosophy and that is why we offer you special features that not many in the market offer. Our integrated services are sure to build your business in the right way. We have streamlined operations, meticulous labeling, transportation, freight delivery with expertise in customs clearance - features that will never disappoint you or your business concerns. Business is run on trust and commitment and Fly Express Courier Services understands it totally. That is why we have a complete tracking system that will show you the live status of your shipment.
Door to Door Services

Warehouse Storage

Affordable Prices

Carry Anything Globally

Quick Transit Times
Experienced Professional Staff

Rigorous Security Control

High-Level Service Standards

Money-Back Guarantee

Integrated Web Technology for Transactions
Special Services for Kerala (India)
Thanks to the wide customer base in Kerala, Fly Express Courier Services is offering special rates for door to door delivery services. Give us the location and our expert will get in touch with you to pick up your cargo at the time you wish. Enjoy the speed, reliability, safety, convenience and peace of mind every single time you transport with Fly Express Courier Services. The highlight is that you can not only save on time and price. Also, access your ship status conveniently and know where you shipment has reached.